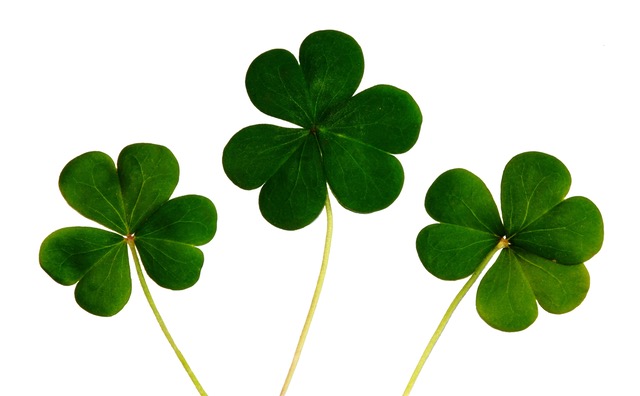 What is Responsible Investing?
Responsible investment – also known as the incorporation of environmental, social, and governance (ESG) analysis into investment decision-making – is a growing discipline that offers opportunities for long-term value creation both for investors and society as a whole. This belief is also reflected in the practice of "Values Based Investing" (VBI)—investing in financial products that seek to achieve social and/or environmental goals as well as generate market-rate financial returns. ESG analysis and VBI share similarities in identifying and evaluating investments likely to support the long-term value of society.
Responsible investing is gaining momentum with investors
Over the last decade, there has been significant growth in sustainable investing. In the US alone, assets under management using responsible investing strategies expanded from $3.74 trillion at the start of 2014, to $8.72 trillion at the start of 2016, an increase of 33 percent[1]. These assets now account for more than one out of every five dollars under professional management in the United States.
As of April 2016, the United Nations-supported Principles for Responsible Investment (UN PRI) had nearly 1,500 signatories, with over USD 60 trillion in assets under management (AUM), up from 800 signatories with USD 22 trillion AUM in 2010.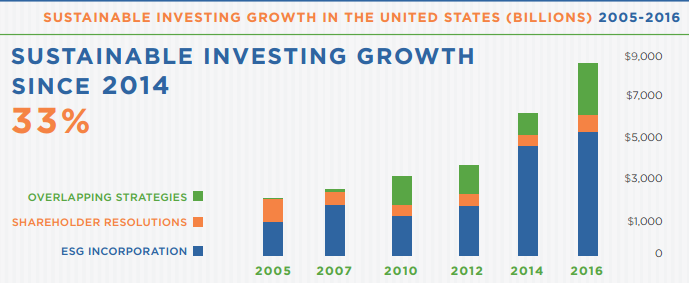 [1] US SIF, US Sustainable, Responsible and Impact Investing Trends, 2016
Responsible investing enhances investment returns
In emerging markets, ESG factors have helped investors achieve significant outperformance. MSCI Emerging Markets ESG Index outperformed its parent index, the MSCI Emerging Markets Index by a cumulative 12 percent on a total return USD basis – from the launch of the live index in June 2013 through June 2016. More than 50 percent of the outperformance was attributable to ESG factors alone. [2]
Overall, it is evident that the individuals, institutions, investment companies, and financial institutions that practice responsible investing seek to achieve long-term competitive financial returns while contributing to advancing social, environmental and governance practices.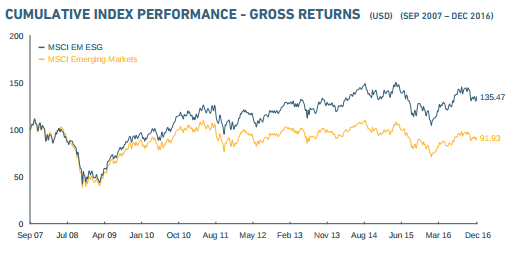 [2] Cambridge Associates, The Value of ESG Data: Early Evidence for Emerging Markets Equities, 2016